Welcome to the MS Access page of Tech-Guidance. This page has been designed for computer users who are willing to learn Microsoft Access in simple steps and they do not have much knowledge about computer usage and Microsoft applications. This tutorial will give you enough understanding on MS Access from where you can take yourself to higher levels of expertise.
To search a specific topic on MS Access kindly use the search box to search the same.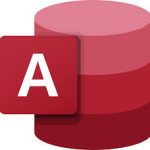 This article explains the concept of Database and MS-Access intoduction. Highlights:1. What is Database?2. What is DBMS?3. MS-Access Introduction4. Creating Database in MS-Access5. Creating tables in MS-Access using design view6 ...